Cam starts the fire with only a few strikes to the ferro rod. We don't eat until the fire is made, as all our meals are cooked over the fire.

We spent a morning wandering deep into the "Fiery Furnace" in the the Arches National Park.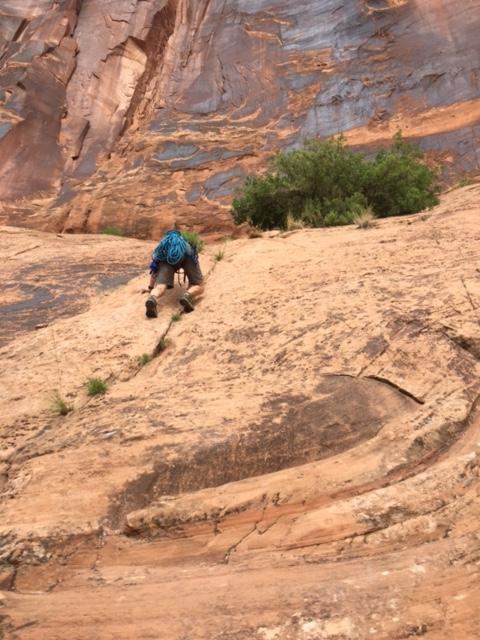 Our fearless Leader Eric scrambling the cliff to the set the top rope for rock climbing.


Christa climbs to new heights!


All of the students climbed and many of them made it all the way to the top.

Cooling off the Colorado. Nathan wins the award for most time spent in the river. Wandering way up to float back down.